Alzheimer's and dementia: Things are looking up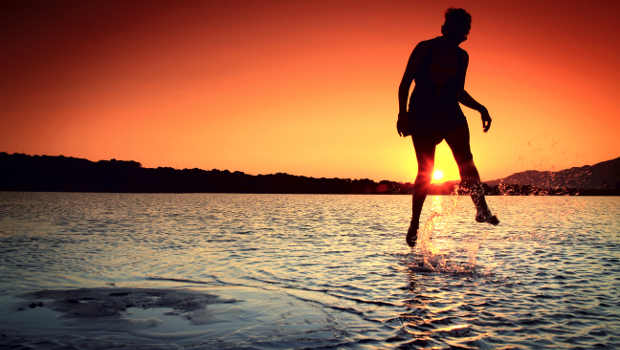 Research shows a healthy lifestyle is key
Growing evidence supports a healthy-lifestyle approach to ward off Alzheimer's disease and other forms of dementia . While there's no "magic pill" to prevent such conditions, we can do five things to prevent or delay dementia. The best part is we are in control.
The future looks bright
Kaiser Permanente Washington Health Research Institute is excited about the future of this research because of our remarkable study volunteers:
The ACT study can continue to produce meaningful data for years to come:
We continuously enroll people in the study, so we always have a living laboratory of 2,000 to 3,000 subjects, age 65 and older—including the very elderly.
Our growing collaborations:
We are working with scientists in many fields, including some of the best geneticists and neuroscientists from around the United States. With scientists at the University of Washington, we have established the world's largest brain bank for research on diseases of the nervous system.
On the right track
I am very optimistic about the future because our findings in Seattle are being replicated throughout the world.
When I first entered this field in the 1980s, many of our findings contradicted results of earlier studies on Alzheimer's disease. Past research was limited because study volunteers were chosen using special criteria. Today, our research is based in everyday settings, and we study thousands of older adults from the communities around us. And when we publish our results, we hear from scientific teams all over the world who say, "We found the same thing that you did. Exercise makes a difference. Diet makes a difference. Controlling vascular risk makes a difference. We found the same thing you did about blood sugar levels." Clearly, we—and many others in our field—are on the right track!
But we must find a way to turn the tide on health behaviors. The growing epidemic of obesity and diabetes shows we still have a lot to learn. We still have much work to do, but we now know the keys to a better old age: healthy lifestyle.
Thanks to the many seniors who have participated in our studies and the hard work of our scientific teams, we will continue to learn more about how to motivate people to live healthier. The solutions we find together will involve many different approaches. And the pay-off will be great: People living well into old age without the fear of dementia.

by Eric B. Larson, MD, MPH
Senior Investigator and former Executive Director, Kaiser Permanente Washington Health Research Institute
Former Vice President for Research and Health Care Innovation, Kaiser Permanente Washington
---
Learn more
From Kaiser Permanente Washington Research Institute
From Kaiser Permanente Washington