What's new at CCHE?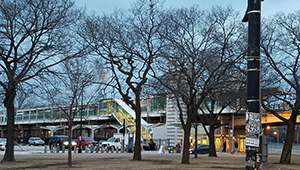 SPARCC-e team is evaluating national initiative
How can communities create opportunities for all residents to lead healthy lives? CCHE was selected to partner with Raimi + Associates to evaluate the Strong, Prosperous and Resilient Communities Challenge (SPARCC)—a massive, three-year, $90 million initiative supporting multi-sector collaborative work focused on built environment changes in six U.S. cities. SPARCC is based on the premise that racial equity, health, and climate concerns all play a significant and interrelated role in quality of life.
Learn more about CCHE's SPARCC evaluation and watch a video about strategies under way in the six SPARCC sites.