What's new at CCHE?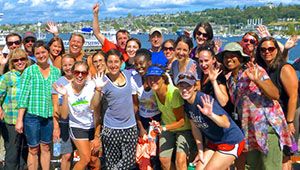 CCHE is celebrating our first 30 years!
This is a landmark year for us—the 30th year since we began evaluating community-based health initiatives. It's been a wonderful journey partnering with an incredible diversity of communities, organizations, funders, and others to further our collective mission of improving community health.
In 2020, we will be sharing our insights about a variety of topics and bring together our lessons learned over the last 30 years with our work on current evaluations. We look forward to sharing and engaging with you on these topics and continuing to learn the best ways to improve community health. Be sure and check out our interactive timeline to learn more about our evaluations.