Research shows online care from dietitians helps control weight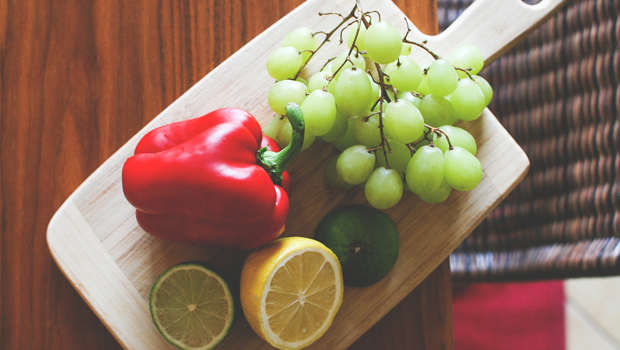 Having a 'pocket dietitian' is a promising way to lower weight and high blood pressure
A rich chocolate cake is tempting you, but where is a dietitian when you need one? Fortunately, help from a dietitian can be as close as your smartphone, tablet, or computer.
Group Health Research Institute's recent e-Care for Heart Wellness study set out to solve this problem by testing what happens when you give people access to a dietician online. The study involved Group Health patients who were overweight and had high blood pressure. Its main goal was to find ways to help them lower their blood pressure and decrease their risk for heart attack and stroke.  People in the study who had secure online access to a dietitian were more likely to lose weight than were those who received only information and usual care.
Is success as simple as "get a dietitian and lose 10 pounds?" Well, no. You still have to do the work. But the research showed that round-the-clock access to a dietitian online is a major breakthrough in keeping the lines of communication and awareness open. And if you have a smartphone, you virtually never have to be without guidance.
A dietitian in your pocket
"One patient said, 'It's like having a dietitian in your pocket,'" says Beverly B. Green, MD, MPH, a family doctor at Group Health, an associate investigator at Group Health Research Institute, and an assistant clinical professor in family medicine at the University of Washington (UW) School of Medicine. "The patients really loved having access to a dietitian to work with them toward a healthier lifestyle."
A DASH of motivation
People in the e-Care study who had access to a dietician online were also given a home blood pressure monitor, a scale, and a pedometer. They each had one in-person visit with a dietitian where, together, they created a plan to reduce their risk for heart attack and stroke. This included the Dietary Approaches to Stop Hypertension (DASH) diet, with 8 to 10 servings of vegetables and fruits per day.
The DASH diet is not about eating less food, just more of the right food, Dr. Green said.One patient told her, "All those fruits and vegetables kept me full and less likely to eat something I might regret later."
If you're a dietitian, that might just bring a tear of joy to your eye.
Keeping it going
Following their visit, people exchanged secure messages with their dietitian through Group Health's website for patients. They reported their blood pressure, weight, and vegetable and fruit intake—and got ongoing feedback. When appropriate, the dietitians also encouraged patients and their doctors to consider changing the dosages of their blood pressure and cholesterol-lowering medications.
"Heart disease and stroke are the number-one cause of death in the United States, but they don't have to be," Dr. Green says. "If people had better control of their heart-risk factors such as blood pressure and cholesterol, and we could prevent or decrease obesity, we could cut the number of heart deaths in half."
And that's just what she's been trying to do, by shifting health care from the doctor's office to where people live: in their homes—and online.
---
Learn more
From Group Health Research Institute
From Group Health Cooperative
Study highlights
From e-BP to e-Care
In a previous study called e-BP (Electronic Blood Pressure), Dr. Green showed that when people checked their blood pressure at home and received Web-based care from pharmacists, they were nearly twice as likely to get their blood pressure under control.
The approach was quite cost-effective because no office visits were required. The e-BP study emphasized standard guidelines for boosting doses, switching, and combining drugs for high blood pressure. Although the pharmacists helped patients set lifestyle goals, weight loss was not statistically significant. That's why Dr. Green launched the e-Care study.
If you would like to learn more about the benefits of access to an online dietitian, contact Group Health Cooperative.
Live Healthy: Top Topics