Prince's apparent opioid-linked death shows need for new plan for pain
: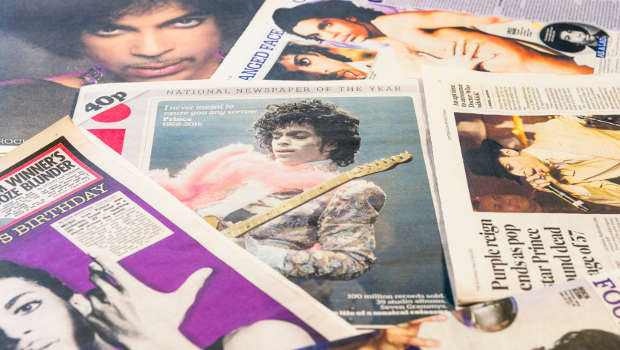 For over a decade, Dr. Michael Von Korff and others have been working on a strategy to stop the opioid epidemic. Here's an outline.
by Michael Von Korff, ScD, Group Health Research Institute senior investigator
As we reflect on the tragic loss of the groundbreaking musician Prince, let's also realize that many other Americans are in danger because of opioids. Dr. Steven Stack, president of the American Medical Association, compares the alarming number of opioid-related deaths to the HIV/AIDS epidemic in the late 20th century. He calls on physicians to act now. Noting that 30,000 people in the U.S. died last year from opioids, Dr. Stack writes, "Each and every one of us must band together to take specific actions that will turn the tide."
A specific plan
I agree with the urgency of Dr. Stack's message. In an editorial in this month's Medical Care, Gary Franklin, MD, MPH, University of Washington School of Public Health research professor, and I provide clear steps for physicians and an American Medical Association task force on best practices for opioid prescribing.
Our editorial reviews the evidence on reducing opioid risks. We also offer practical steps to clinicians and clinical policymakers to respond to the opioid epidemic.
We recommend:
Caution and consideration
Don't prescribe opioids for acute pain if they are not needed. If they are, limit the number of pills, fully inform the patient of the risks, and make a time-limited plan for drug use. Reconsider benefits and harms before refilling.
Policy change
Revise outdated state policies on opioid prescribing (as Washington state has done). Base policies on evidence that now shows (1) significant risks of addiction and death from opioids, and (2) no evidence that opioids are effective long-term. 
Surveillance
Monitor trends in opioid prescribing, overdose, and addiction by state and by health plan. Existing databases can help agencies such as the U.S. Food and Drug Administration, the Centers for Disease Control and Prevention, and the National Institute on Drug Abuse reduce opioid overprescribing and determine opioid effects on morbidity and mortality.
Monitoring
Talk with patients at every refill visit. Clinicians must check state prescription drug monitoring program data and document doses and patient-reported effects on pain and function. They should ask direct, nonjudgmental questions about opioid addiction (e.g., about opioid craving/preoccupation, ability to quit or cut down, loss of control of use, opioid-related harms). Patients will often report problems if asked direct, nonjudgmental questions.  
Tapering
Clinicians should consistently offer gradually reducing dosage to patients using opioids. Good evidence supports tapering as an effective and patient-centered strategy for reducing opioid use or helping patients quit. 
Care alternatives
Treatment (including medication-assisted therapy such as buprenorphine) is available for addicted patients and should be offered with compassion. Taxing opioid analgesics could pay for making addiction treatment more widely available. 
The full editorial is available to journal subscribers or contact me if you'd like a pdf reprint. It has more details about our plan. Gary and I look forward to hearing your response.