Joe Glass, addictions and health disparities researcher, joins GHRI
: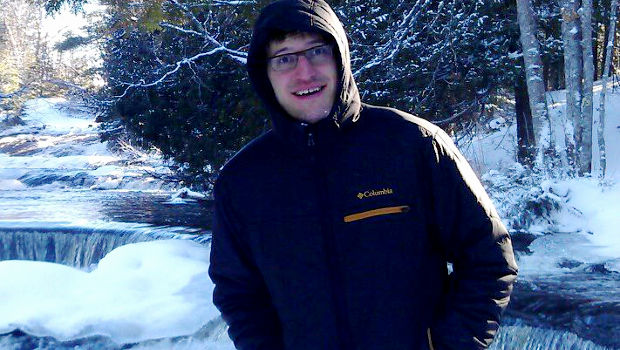 Dr. Joseph E. Glass
Dr. Joe Glass adds a social worker's perspective to the GHRI team working on innovative ways to approach drug and alcohol disorders.
The newest assistant investigator at Group Health Research Institute (GHRI) comes from the other UW—not the University of Washington, but the University of Wisconsin-Madison. Joseph E. Glass, PhD, MSW, who was an assistant professor of social work at UW-Madison, joined the GHRI faculty in July. Dr. Glass says he looks forward to exploring the mountains of the Pacific Northwest. Until he unpacks his hiking boots, though, he is ramping up his GHRI research program.
Dr. Glass specializes in addiction research, specifically understanding why people don't seek treatment for alcohol or drug addiction, even when it could benefit their health and well-being. "I'm particularly interested in reducing racial and ethnic disparities in health services around drug and alcohol misuse, and understanding what we can do about the problem of stigma," he says.
Dr. Glass has a broad perspective on the field from years of practical, academic, and clinical experience. Even before earning his undergraduate degree in psychology from Michigan State University, Dr. Glass worked as a community crisis counselor in East Lansing. He has additional experience from his work in the Veteran's Affairs health care system, which he joined after earning his Master of Social Work from the University of Michigan. At UW-Madison, his research on addiction to drugs and alcohol focused on what works and doesn't work to guide people into effective treatment programs.
At GHRI, Dr. Glass will continue collaborating with Veteran's Affairs researchers and working with GHRI Senior Investigator and Group Health Physician Kathy Bradley, MD, MPH, on getting more people who struggle with alcohol and drugs engaged in addiction treatment. Collaborations with medication safety and mobile health experts at GHRI could develop from his prior work on addiction support via smartphone. "Seattle has been a favorite spot since I attended a conference here in 2012," Dr. Glass says. "I'm glad to be joining a community with strong support for research and lots of opportunities for outdoor activities."