GHRI names new director of research and strategic partnerships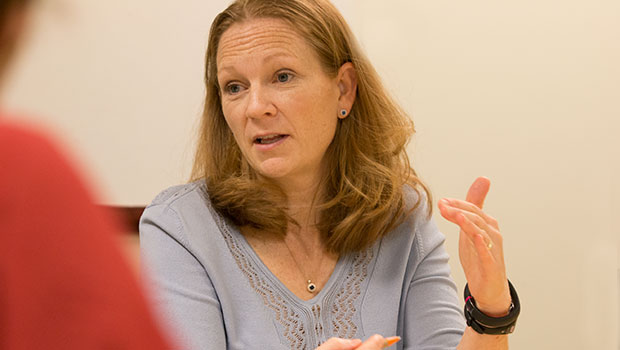 Nationally recognized for her work in early detection of breast cancer, Dr. Diana Buist assumes her role January 1.
Diana S. M. Buist, PhD, MPH, a Group Health Research Institute (GHRI) senior investigator specializing in epidemiology and health services research, has been named the organization's director of research and strategic partnerships. In this new position, Dr. Buist will focus on proactively building enduring strategic external partnerships to enhance the Institute's mission, capitalize on its unique strengths in ways that are consistent with our values.
As a member of the GHRI leadership team, she will also be responsible for high-level administrative and scientific oversight of the Institute and will supervise and mentor faculty. In addition, she will continue to work as a senior investigator pursuing funded scientific research.
A member of the GHRI faculty since 1996, Dr. Buist has been a key leader of two large national research consortia focused on improving cancer screening and outcomes: the National Cancer Institute's Breast Cancer Surveillance Consortium and the Health Care Systems Cancer Research Network (formerly the HMO Cancer Research Network.) She has a strong record of practical research that has led to many efforts to improve care, including the development and refinement of national breast cancer screening guidelines. She also helped Group Health implement and evaluate the Choosing Wisely campaign, an initiative led by the American Board of Internal Medicine Foundation to help clinicians be wise stewards of health care resources.
Dr. Buist was recently a senior scholar in residence with AcademyHealth, a national organization for health services researchers, policymakers, and health care practitioners that supports the production and use of evidence to inform policy and practice. She is an affiliate professor in the Departments of Epidemiology and Health Services at the University of Washington School of Public Health and affiliate member at Fred Hutchinson Cancer Research Center.
"Diana's scientific leadership experience locally, regionally, and nationally will be a great asset as GHRI continues to pursue its mission of improving health and health care for all," said Eric B. Larson, MD, GHRI executive director and vice president for research at Group Health. "Please join me in congratulating Diana on her new position."
by Joan DeClaire