It's complicated: Opioids for low back pain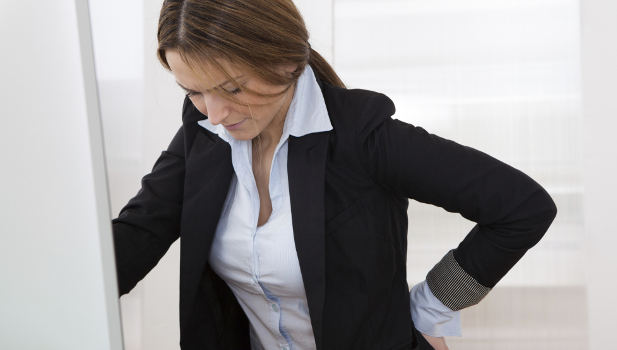 A state-of-the-art review in The BMJ by Dr. Michael Von Korff and two colleagues describes an array of complications from long-term opioid use for chronic low back pain.
More and more complications are emerging from the increasingly common practice of prescribing opioids for back pain over the long haul. And it's not just the well-known short-term effects like constipation, nausea, and sedation. Long-term complications range from falls, fractures, and other injuries; to depression, sexual dysfunction, and problems with thinking; to misuse, addiction, overdose, and even death, according to Opioids for Low Back Pain in The BMJ.
Richard Deyo, MD, MPH; Michael Von Korff, ScD; and David Duhrkoop co-wrote this State of the Art Review as part of a series of commissioned clinical reviews that The BMJ launched in 2014 to fill important evidence gaps. Mr. Duhrkoop, a patient in Portland, Ore., with chronic low back pain, is the regional director of the American Chronic Pain Association and chairs the Patient Advisory Committee of a Patient-Centered Outcomes Research Institute-funded chronic pain study that Dr. Von Korff leads. The review is enriched by Mr. Duhrkoop's commentary providing an engaged patient's perspective, and he also wrote a blog post about his experience (see featured story on right).
Dr. Deyo is at Oregon Health and Science University and Kaiser Permanente Northwest's Center for Health Research in Portland, Ore. Dr. Von Korff is a senior investigator at Group Health Research Institute. They write that complications of long-term opioid treatment are not counteracted by proven efficacy. In fact, the effectiveness of this treatment remains unclear, with "no evidence that opioids improve return to work or reduce the use of other treatments." They suggest that clinicians may want to avoid prescribing opioids to patients with histories of substance abuse or mood disorders—and limit patients' exposure to higher doses and longer times. They also advise that clinicians monitor treatment success based on functional ability, not only self-reported pain severity—and strengthen support for alternative treatments.
Learn more
Group Health Research Institute news