KPWHRI investigators contribute time, knowledge, and expertise to better care in Washington State around opioid prescribing, chronic pain, and more
Opioid overdoses, obesity treatment, and dementia care are among our country's pressing public health concerns. Kaiser Permanente Washington Health Research Institute (KPWHRI) scientists lead national-level projects to address these problems. They also have a state-level impact through their work with the Dr. Robert Bree Collaborative. The Collaborative was established by the Washington State Legislature in 2011 to identify ways to improve health care quality, cost-effectiveness, and patient outcomes. Just in the past year, expert input from KPWHRI has come from Research Associate Julie Richards, MPH, on suicide care, and Senior Investigators Michael Von Korff, ScD and Lynn DeBar, PhD, on collaborative care for chronic pain.
The Collaborative, named after a pioneering radiologist, has 20 volunteer members appointed by the governor from public and private health care organizations such as health plans and purchasers, primary care and specialty providers, and hospitals and physician groups. Each year, members ask colleagues and community representatives about topics to address.
"We focus on health services that show high care variability or costs, or pose patient safety issues," says Director Ginny Weir, MPH. "The topics we choose must also have a change mechanism that we can work through."
The Collaborative typically acts to change health practices and policies through recommendations and guidelines developed by a workgroup of experts. This is where KPWHRI investigators come in.
Expert recommendations and guidelines
"The Bree Collaborative gives us a great opportunity to engage in work that can improve care for large numbers of people across the state," says Paula Lozano, MD, MPH, KPWHRI senior investigator and associate medical director for research and translation at Kaiser Permanente Washington. She served as a Collaborative member and chaired a 2016 workgroup on pediatric use of psychotropic drugs, for example for bipolar disorder. That group included Associate Investigator Rob Penfold, PhD.
In 2017, KPWHRI Executive Director and Kaiser Permanente Washington Vice President for Research and Health Care Innovation Eric B. Larson, MD, MPH, served on a workgroup for Alzheimer's and other dementias. In 2016, Senior Investigator David Arterburn, MD, MPH, contributed to a workgroup on accountable payment models for bariatric surgery.
---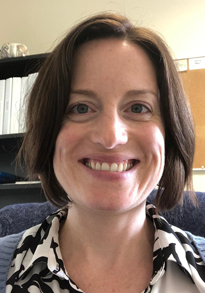 Ginny Weir, MPH, Director, The Bree Collaborative
---
As workgroup members, KPWHRI scientists become part of a team of physicians, health system leaders, insurance purchasers, and others who are selected for their experience with the topic. The team volunteers for about 9 months to gather and evaluate evidence for developing clinical recommendations.
"We appreciate the wealth of knowledge at KPWHRI," Weir says. "The researchers have specific knowledge about the current literature in their area and they make sure our white papers and recommendations are supported by evidence."
Ongoing work in opioids and chronic pain management
Recently, KPWHRI researchers worked on two timely topics. Opioid prescribing has been a Bree Collaborative priority area for years, Weir says, and Dr. Von Korff has been an invaluable contributor. She says that for opioid-prescribing metrics released in 2017, "we couldn't have done the work without him."
Dr. Von Korff was part of a workgroup that developed standardized metrics for comparing opioid-prescribing patterns across diverse systems, from small practices to large delivery systems and health plans. Monitoring and comparing opioid prescribing in diverse settings is a critically important tool for making chronic pain management safer and more effective for patients, he observed.
The metrics help physicians, clinics, and health care systems measure how opioid-prescribing guidelines affect patient doses, duration of use, and consequences such as opioid-related overdose deaths. Among organizations using the metrics, Weir says, are the Washington and Oregon health departments and regional health plans.
As opioid-prescribing practices change, clinicians need options to help patients manage chronic pain. A 2018 workgroup with Drs. Von Korff and DeBar focused on collaborative care models for chronic pain. The researchers' contributions were especially helpful, Weir says, because in their ongoing studies, they talk to patients about chronic pain management and shared these perspectives with the workgroup. Dr. DeBar adds, "We also used our experience partnering with Kaiser Permanente clinicians and leaders on programs for patients with chronic pain and other medical and behavioral needs. Our work with Bree helped expand this model to make it an option for patients treated in other settings."
Implementation of Bree Collaborative recommendations and guidelines occurs largely through the Washington State Health Care Authority (HCA). The HCA is the largest health care purchaser in the state, ensuring care for more than two million Medicaid recipients and public employees and beginning in 2020, school employees. KPWHRI researchers are also an important piece of implementation, Weir says, "because they have the experience of watching improvements happen in Kaiser Permanente clinical settings."
All topics and reports are at the Bree Collaborative website.
By Chris Tachibana