Updated results from COVID-19 vaccine booster trial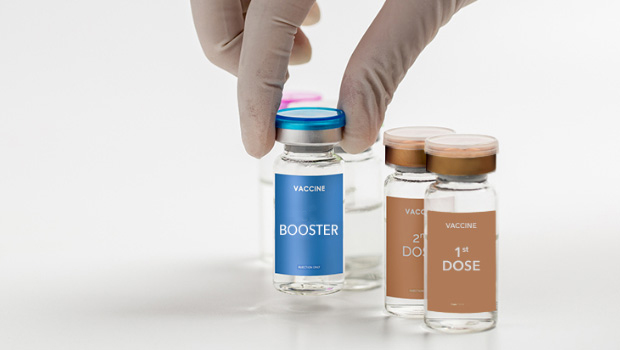 IDCRC study finds rapid decline in vaccine-boosted neutralizing antibodies against Omicron variant BA.5
---
Note: The following findings report immune responses to booster doses of the early COVID-19 vaccines, which were available in 2021 and much of 2022. The updated COVID-19 boosters — authorized for emergency use by the U.S. Food and Drug Administration on Aug. 31, 2022 — target both the original strain and an Omicron strain and are expected to provide increased protection against Omicron.
---
Although COVID-19 booster vaccinations in adults elicit high levels of neutralizing antibodies against the Omicron variant of SARS-CoV-2, antibody levels decrease substantially within 3 months, according to new clinical trial data. The findings, published in Cell Reports Medicine, are from an ongoing study led by the Infectious Diseases Clinical Research Consortium (IDCRC) of the National Institute of Allergy and Infectious Diseases (NIAID), part of the National Institutes of Health. NIAID is sponsoring the trial. Lisa A. Jackson, MD, MPH, Kaiser Permanente Washington Health Research Institute senior investigator and Washington Permanente Group physician, is a study coauthor.
As part of a "mix and match" clinical trial, IDCRC investigators administered COVID-19 booster vaccines to adults in the United States who had previously received a primary COVID-19 vaccination series under Emergency Use Authorization. Some participants received the same vaccine as their primary series, and others received a different vaccine. Investigators then evaluated immune responses over time. The 3 COVID-19 vaccines used in the trial were the mRNA vaccines manufactured by Pfizer-BioNTech and Moderna, and the vaccine manufactured by Johnson & Johnson.
Preliminary results from the trial published in The New England Journal of Medicine in January confirmed the safety of using different COVID-19 vaccines for boosting than for a primary series.
In the new analysis, investigators report that nearly all vaccine combinations evaluated elicited high levels of neutralizing antibodies to the Omicron BA.1 sub-lineage. However, antibody levels against Omicron were low in the group that received the Johnson & Johnson vaccine as both a primary vaccine and boost. Moreover, immune responses to Omicron in all groups waned substantially, with neutralizing antibody levels decreasing 2.4- to 5.3-fold by 3 months post-boost. Omicron sub-lineages BA.2.12.1 and BA.4/BA.5 were 1.5 and 2.5 times less susceptible to neutralization, respectively, compared to the BA.1 sub-lineage, and 7.5 and 12.4 times less susceptible relative to the ancestral D614G strain.
The IDCRC trial, which began enrollment in May 2021, is led by principal investigators Robert L. Atmar, MD, of Baylor College of Medicine, Houston, and Kirsten E. Lyke, MD, of the University of Maryland School of Medicine, Baltimore.
"Our research demonstrates that novel Omicron sub-lineages are becoming less susceptible to the original COVID-19 vaccines and support consideration of more targeted booster options in the future," said Dr. Lyke.
"All prime-boost combinations substantially increase the neutralization of Omicron, although the boosted titers decline rapidly within 2 months from the peak response compared with boosted titers against the original strain. Omicron titers rapidly decline by day 91 compared with D614G. Moderate differences in neutralization were noted among Omicron sub-lineages, with the largest for the BA.4/BA.5 sub-lineage," said Dr. Atmar.
"This trial builds on our previous work looking at COVID-19 vaccines and boosters," said Dr. Jackson. "As new variants continue to emerge, it's important to understand how boosters can best be used, and we will continue to look at the immune response against different COVID-19 lineages moving forward."
Participating IDCRC study sites:
Baylor College of Medicine (BCM) Vaccine and Treatment Evaluation Unit (VTEU)
Cincinnati Children's Hospital Medical Center VTEU
Emory University VTEU
Kaiser Permanente Washington Health Research Institute VTEU
New York University VTEU
University of Maryland-Baltimore VTEU
University of Pittsburgh, subsite of Vanderbilt VTEU
University of Rochester VTEU
University of Texas Medical Branch at Galveston, subsite of BCM VTEU
University of Washington VTEU
More information about the trial is available at ClinicalTrials.gov under study identifier NCT04889209.

NIAID grants supporting this research are UM1AI48372, UM1AI148373, UM1AI148450, UM1AI148452, UM1AI148573, UM1AI148574, UM1AI148575, UM1AI148576, UM1AI148684, and UM1AI148689, with support from the NIAID Collaborative Influenza Vaccine Innovation Centers (CIVICs) contract 75N93019C00050.
About Infectious Disease Clinical Research Consortium (IDCRC)
The IDCRC, consisting of the Vaccine Treatment and Evaluation Units (VTEUs) and the IDCRC Leadership Group (under award number UM1AI148684), was formed in 2019 to support the planning and implementation of infectious diseases clinical research that efficiently addresses the scientific priorities of NIAID. The consortium includes infectious diseases leaders and clinical researchers from Emory University, University of Maryland School of Medicine, Baylor College of Medicine, Cincinnati Children's Medical Center and University of Cincinnati, FHI360, Fred Hutchinson Cancer Research Center, Johns Hopkins University, Kaiser Permanente Washington Health Research Institute, New York University, Saint Louis University, Vanderbilt University Medical Center, University of Alabama at Birmingham, University of Rochester, University of Washington, other affiliated sites, and NIAID.
This has been adapted from a news release on the study by the IDCRC.